TRY OUR NEW MENU ITEMS OUT
*Mushroom 65 *Mushroom 555 *Kadai Mushroom *Mushroom Mattar Masala *Methi Paneer *Seema Shrimp Roast *Shrimp Iguru *Bullet Naan *Onion Kulcha *Aloo Paratha... and more
Thank you for being a valuable customer !
September 5 2017
LAUNCH OF ANDROID AND IOS MOBILE APPS OF BAWARCHI ASHBURN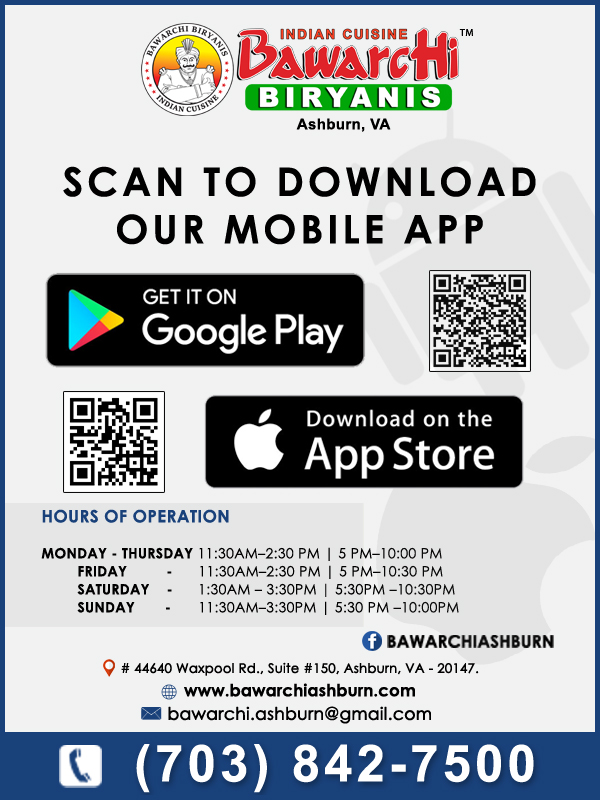 We are excited to announce the launch of Android and iOS mobile apps for Bawarchi Biryanis, an Indian Cuisine Restaurant in Ashburn, VA.
Download the apps by scanning the QR Code in the image on the Top (or) download by clicking the links below.
SKIP THE LINES AND ORDER USING THE MOBILE APP
Downloads:
#BistroStack #Indian Restaurant #Bawarchi Ashburn #MobileApps #Andriod #IOS
---
June 1 2017
UNLIMITED MEALS - WEEKEND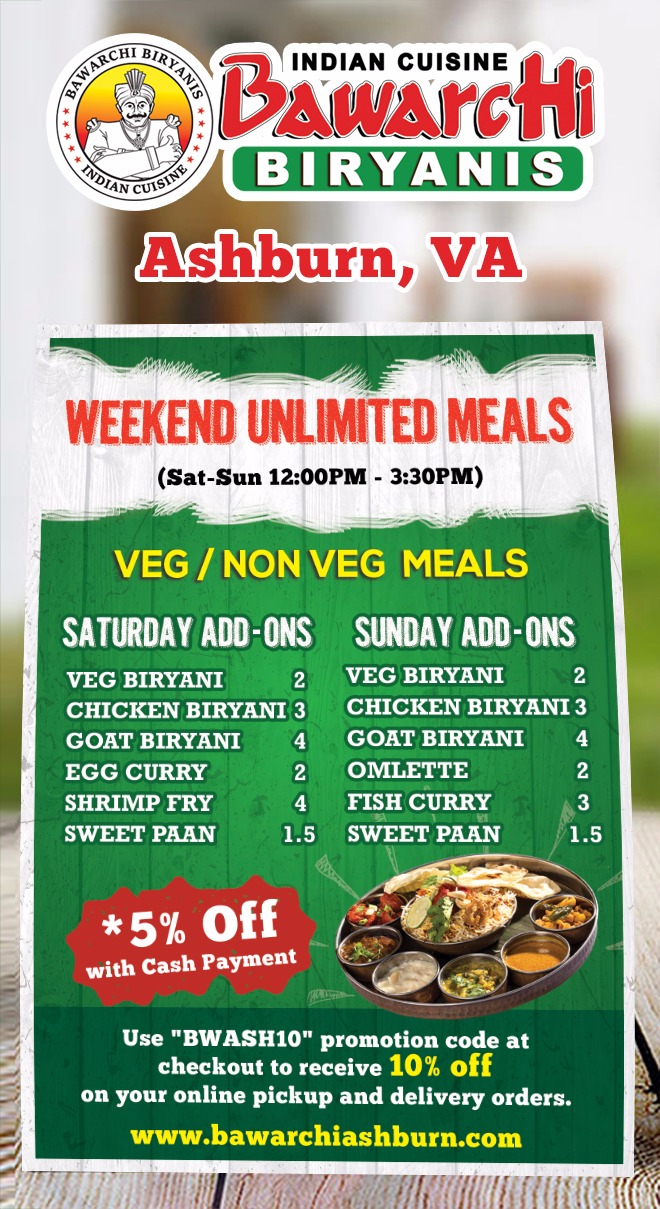 ---
November 28 2016
GRAND OPENING WITH FULL MENU ON DECEMBER 8TH
Grand Opening of Bawarchi Biryanis Ashburn with Full Menu on December 8th.
---